A fantastic way to island hop, whilst soaking up the Canary Islands sunshine, and visiting the cultural enriching city of Casablanca, Morocco aboard Norwegian Spirit.
     Norwegian Spirit is all about travelling in style, whether  you are cruising the Mediterranean in the summer or island – hopping in the Eastern Caribbean on winter cruises from Port Canaveral near Orlando, Florida. Once on board check out the Tivoli pool, four outdoor hot tubs, and for the kids, Splash Academy and Entourage. This is just the beginning  – you can also enjoy 16 dining choices, 13 bars and lounges, casino and spa fitness centre. Enjoy Freestyle cruising, dining when you want, and with who you want, a more relaxed approach to cruising.
Introducing Canaries and Morocco 10 nights cruise….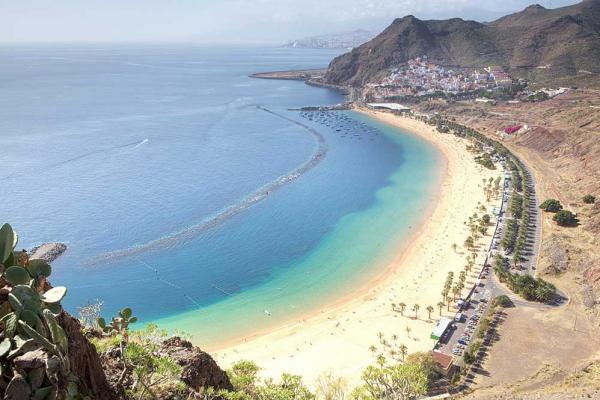 Day 1 – Fly UK to Barcelona (Various UK airports available. Supplements may apply)
Day 2 – Leisure at sea – Experience all this fantastic ship has to offer
Day 3 – Casablanca, Morocco
Day 4 – Leisure at sea
Day 5 – Funchal, Madeira
Day 6 – Santa Cruz, Tenerife
Day 7 – Arrecife, Lanzarote
Day 8 – Leisure at sea
Day 9 – Malaga, Spain
Day 10 – Leisure at sea
 Day 11 – Barcelona
            Disembark and transfer to the airport for your flight back to the UK
 This fantastic winter sun break starts at an incredible £679.00 per person, this works out out at £67.00 per person, per day!!! – Unlimited food, entertainment and luxurious surroundings….
---
Thanks for reading!
Be the first to find out about latest offers and exclusive deals!
Don't miss out.
Did you know here at Cruise Club UK we have a Loyalty Bonus Scheme. Book your chosen cabin type and you can receive up to 50 Bonus Points (1 Point = £1) That's a saving of up to £50 off your next cruise booked with us.