Introducing Regent Seven Seas Splendor
Introducing Regent Seven Seas Splendor
Splendor will join the world's most luxurious fleet in February 2020, with enhanced elegance and style that have made her sister ship, Seven Seas Explorer renowned since her launch in 2016.
Bookings will be open for Seven Seas Splendor on Wednesday 11th April 2018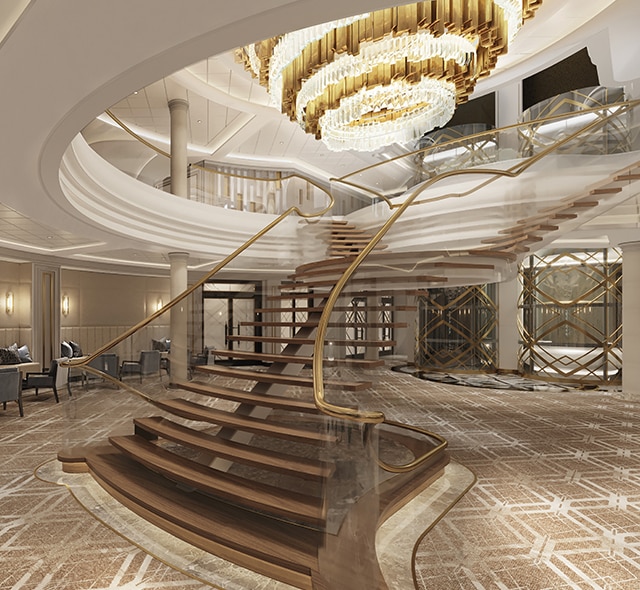 Regent Seven Seas continue to set a new standard for travel, from the impeccable personal service to the elegant public spaces, as well as gourmet dining options, new outside spaces and a world-class spa.
It's all included too:
Unlimited shore excursions
Unlimited drinks included
Fine wines & premium spirits
Pre-paid gratuities
Open bars and lounges PLUS in-suite mini-bar replenished daily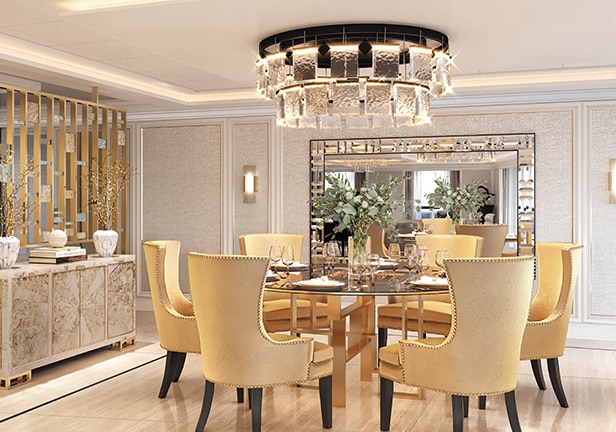 With upto 89 free excursions available on a choice of sailings:
February 2020 – Barcelona to Miami – Splendor at Sea
February 2020 – Miami to Los Angeles – Luxury Perfected
March 2020 – Los Angeles to Miami – Regal Mexican Riviera
April 2020 – Miami to New York – Jewels of the Tropics
April 2020 – New York to Barcelona – Perfection across the Atlantic
April 2020 – Barcelona to Venice – Majestic Mediterranean
May 2020 – Barcelona to Rome – A Summer of Splendor
June 2020 – Rome to Barcelona – Ancient Wonders Expedition
June 2020 – Barcelona to Monte Carlo – Inspired Iberia & Italia
June 2020 – Monte Carlo to Rome – Old World, New Ship
At every turn, Seven Seas Splendor exudes excellence, comfort and grace. The perfect way to arrive at places you've always dreamed of exploring! A glorious holiday experience awaits with the flawless combination of boutique ports of call and relaxing sea days. Be the first to experience perfection!
Follow us on our social media channels for Exclusive Offers – Cruise News – Blogs – Competitions & much more:
Did you know here at Cruise Club UK we have a Loyalty Bonus Scheme. Book your chosen cabin type and you can receive up to 50 Bonus Points (1 Point = £1) That's a saving of up to £50 off your next cruise booked with us.  
Email or call me to discuss your dream cruise: olive@cruiseclubuk.com 0161 798 2546